Cornwall has some of the richest and most varied geology in the British Isles. This, combined with its long coastline and complex mining history, means that the county contains a large number of sites worthy of conservation.
In recognition of this geodiversity the Cornwall Geoconservation Group (which acts as an advisory body to the Cornwall Wildlife Trust on geological and geomorphological matters relevant to its activities) has designated 115 County Geology Sites, under both public and private ownership. County Geology Site boundaries are shown on the interactive map on the Cornwall Council Website.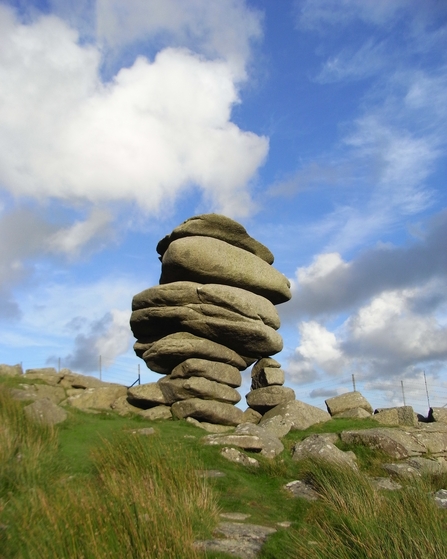 What are County Geology Sites?
County Geology Sites are some of the most significant areas for geology and earth heritage in Cornwall. They underpin and expand the network of Sites of Special Scientific Interest (SSSIs) and are of county or regional importance in their own right.
They represent local character and distinctiveness and range from man-made features (such as mine spoil, underground workings, quarries and road cuttings which give us rare inland exposures) to large, 'active-process' landscape features such as estuaries. Sites are continually reviewed and updated, and new sites are added to the list when appropriate.
How are County Geology Sites chosen?
County Geology Sites are selected on the basis of one or more of the following clearly defined and locally determined criteria:
Scientific importance
Educational value
Historical significance
Aesthetic value for public awareness and appreciation
For more information, download a 'County Geology Sites' leaflet and the 'County Geology Sites Criteria for Cornwall' document from the downloads and further information section at the bottom of this page.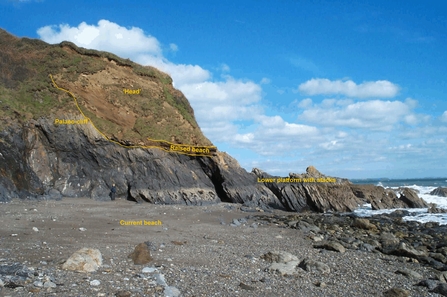 Why is Cornwall Wildlife Trust concerned about County Geology Sites?
Like their equivalent County Wildlife Sites, County Geology Sites are non-statutory designations which have no legal protection. They are, however, notified to local authorities and are an established feature of the statutory planning process in Cornwall.
As with wildlife sites, geological and geomorphological sites can be subject to a variety of natural and manmade threats. Sites are always vulnerable to erosion and vegetation overgrowth, but land reclamation schemes, coastal defence schemes and green or brown field developments can devastate or even completely obliterate important exposures.
What are the benefits and implications of owning a County Geology Site?
As an owner of a County Geology Site you are helping to protect part of Cornwall's geological heritage. Cornwall Geoconservation Group aims to work with landowners to enable them to manage important geological sites sensitively.

For substantial changes in land use of a County Geology Site, local authorities will take geology and earth heritage into account, together with all other planning considerations.

Cornwall Geoconservation Group can provide free surveys and management advice for County Geology Site landowners.

As the County Geology Site designation is non-statutory, no additional restrictions over and above the current EIA (agriculture) regulations are placed on any agricultural operations.

Access is by permission of the landowner only and no rights of access are created.
Find out more about Cornwall's County Geology Sites on the Cornwall Geoconservation Group's Facebook Page.
Downloads and further information