Supporting Cornwall Wildlife Trust is easier than ever!
Your talents can help protect Cornwall's wildlife and wild places, through fundraising. Perhaps you're a talented baker, enjoy running, love to online shop or create amazing artwork. All of these things can help raise vital funds to support out work in halting and reversing the rapid decline of our local wildlife and wild places.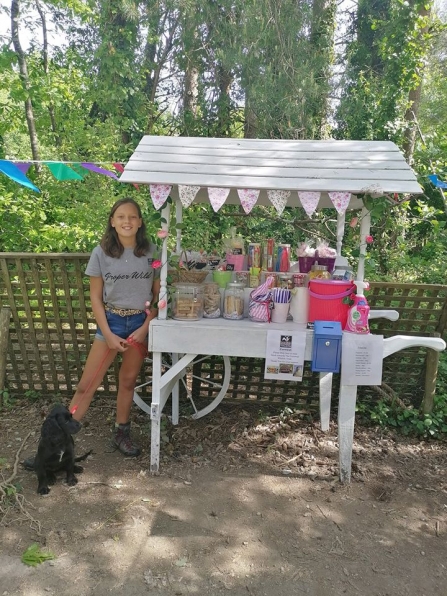 Supporter Izzy, 13,  tapped into everyone's sweet tooth with her sweet stall on the Bissoe trail. Attracting walkers and cyclists galore, Izzy raised a whopping £1,500 from her baked treats and sweets.  Her donation will support our Hedgehog Appeal as well as a marine project.
What an inspiration 👏👏👏
Fundraising Pack
Our fundraising pack contains ideas, tips, tricks and tools to help you put on the best fundraising event ever! Available to download or order, we even have posters, pop up collection boxes and more for you to use.
We'd love to hear about what you're doing to fundraise for wildlife - let us know on fundraising@cornwallwildlifetrust.org.uk
Collection Boxes
If you know, or own, a business that would like to support Cornwall Wildlife Trust, email us.
Other ways to donate
There are plenty of ways to support Cornwall Wildlife Trust, here's a few ideas to get your started, just click below to find out more!