We love hearing from you about wildlife and nature in Cornwall. Regretfully, due to the large numbers of enquiries that we receive and our very limited capacity, we cannot always respond straight away.
The Coronavirus pandemic has resulted in several changes being made to the way in which we operate, with many of our staff working from home wherever possible. We will do our best to get back to you as soon as possible.
Please note: we are unable to help with enquiries related to wildlife crime and injured wildlife (please see below for guidance on these issues).  
To direct your enquiry to the relevant contact as quickly as possible, please review and select the relevant option from the dropdown lists below.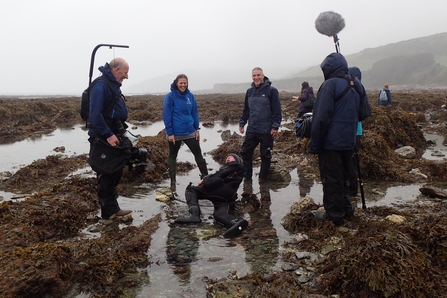 Press and Media enquiries
If you are a member of the press and have an enquiry, please call 01872 273 939 option 4 or email digitalmedia@cornwallwildlifetrust.org.uk. To see our latest news, visit our news page.
Filming and photography on nature reserves
If you are a production company wanting to request to film on Trust owned or managed land, please contact our Reserves team at reserves@cornwallwildlifetrust.org.uk. Our nature reserves have been used as locations by a wide range of media. The nature of requests vary widely and we will consider each request on a case-by-case basis. 
Registered Office Address:
Cornwall Wildlife Trust 
Five Acres
Allet
Truro
Cornwall 
TR4 9DJ
Office hours: Monday-Friday 8.30am-4.30pm
Place of Registration: Registered in England and Wales
Registered Charity Number: 214929
Registration Number: 732511