Discover wildlife-friendly gardening and support Cornwall Wildlife Trust at locations across Cornwall
Open Gardens showcases wildlife-friendly gardens across Cornwall to our green-fingered supporters. Discover something new at each garden, with owners taking new and innovative approaches to wildlife gardening. You can also enjoy our volunteer-baked cakes and take a piece of gardening inspiration home with you from our plant stall. Open from April- September 2022, our gardens are a great way to connect with nature and raise vital funds for Cornwall Wildlife Trust. 
Thank you to all our garden owners, volunteers and to you for making the 2021 season so special. We're delighted to announce this year we raised a sensational £17,800 and over the past 10 years, an astounding £113,000! This would not have been possible without all your support, so thank you.
Inspired to open your own garden or become a volunteer at one of our open garden events? Please contact us on 01872 302 237 or email our Community Fundraising and Events Officer at esme.plunkett@cornwallwildlifetrust.org.uk - we would love to hear from you.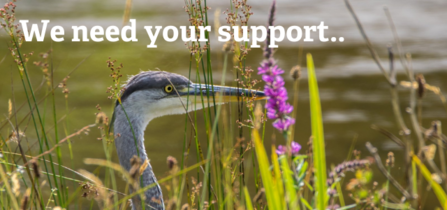 We're looking for gardens to join our 2022 programme
Have you always wanted to open your garden, or know someone who does? We're looking for gardens to join our 2022 programme of events, running from April - September 2022. If so and you meet the below requirements, we'd love to hear from you! Please do get in touch with Esme who will be able to give you further information and arrange an informal chat to talk through any questions you may have
Requirements:
Parking for at least 50 cars. Either on your own land, or potential to work with a local land owner, neighbour or local business to support this.
Access to water and electricity.
Toilet for visitor use
Access to kitchen facilities or space to put up a camp kitchen.
If you like to support the Open Garden programme in another way, through selling plants, opening your garden to the community or in any other way, please do get in touch. 
2021 Open Garden Sponsors
We want to say a big thank you to all our sponsors of the 2021 programme. We couldn't run the Open Garden series without your incredible support!