Penwith Landscape Partnership
In 2014, a group of community organisations and individuals came together and agreed a vision for the Penwith landscape...
"A resilient living, working Penwith landscape where farming prospers while protecting natural resources, restoring habitat connectivity and enhancing the archaeological heritage; a landscape that is loved, enjoyed and supported by local communities and visitors".
This group – the Penwith Landscape Partnership Board – was successful in getting a generous allocation of funding from the Heritage Lottery Fund to develop several projects aimed at conserving and enhancing this unique landscape. A fully developed Landscape Conservation Action Plan was submitted to the Heritage Lottery Fund in August 2017 and in December, the Partnership secured a grant of £2,529,100 to deliver the First and Last – Our Living Working Landscape scheme, Together with additional funding from Cornwall Council and other sources and the commitment and enthusiasm of many volunteers from the local community, this money will be used to conserve, protect and enhance Penwith's ancient farming landscape and field systems, its archaeology and natural environment for future generations.
The funding is available for five years. Activities include:
Surveying and improving knowledge of archaeology and ancient sites in Penwith
Improving access to the landscape through footpaths, bridleways and cycle routes, as well as creating links to public transport
Helping Parishes to survey and care for the heritage and wildlife within their areas
Improving the landscape for wildlife by working with farmers and landowners to promote good soil, nutrient and habitat management
Recording the value of Cornish hedges and "upskilling" volunteers to repair and rebuild hedges and reinstate gateposts
Researching historic place-names to discover what they can tell us about the landscape and the history of the area
Encouraging everyone to explore the landscape through the arts
Helping farmers and landowners find economic uses for redundant farm buildings and also manage rough ground through controlled burns, scrub cutting and clearing by hand
Supporting the growth of efficient, resilient family-farm businesses by setting up monitor farms and discussion groups.
For more information, visit the Penwith Landscape Partnership website, or follow on Facebook, Twitter, and Instagram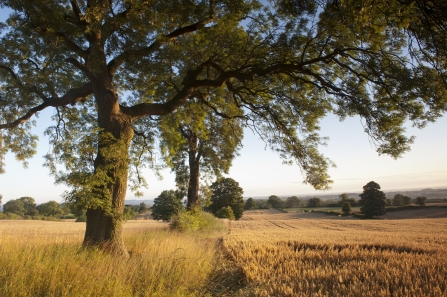 Members of the Penwith Landscape Partnership Board are:
Cornwall Councillors representing four Penwith wards
Zennor and Towednack Parish Council
Penwith farming representatives
A Penwith based business
Cornwall Archaeological Society
Cornwall Ancient Sites Protection Network (CASPN)
National Trust
St Aubyn Estates
Farm Cornwall
Bolitho Estates
Penwith Access and Rights of Way (PAROW)
Penwith Community Development Trust
Save Penwith Moors
Cornwall Wildlife Trust
Cornwall AONB
The Board is chaired by Cllr Jim McKenna
The Penwith Landscape Partnership is based at the First Floor Office, above the Dog and Rabbit café, North Row, St Just, Penzance, Cornwall. TR19 7LB