What's the problem?
The coastal dunes of England and Wales are internationally important habitats for wildlife, listed as one of the most threatened environments in Europe for biodiversity loss. These dunes can be a sanctuary to rare species like the fen orchid, natterjack toad and sand lizard. But, conventional dune management over many decades has meant that dunes have become overgrown with vegetation (including several invasive species) and over-stabilised. We now know that healthy sand dunes need to be free to move and to be dynamic.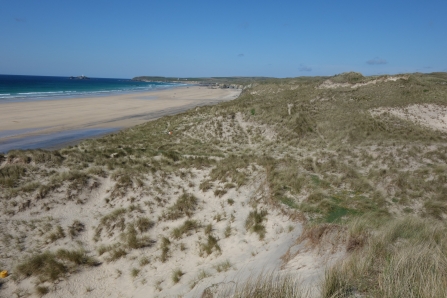 What is the project doing about this?
Many species need areas of open sand to thrive, so this project will bring life back to the dunes by creating more of these areas. Other specialised creatures need us to improve the dune slacks; these damp and sometimes water-filled dips in the dunes are an important habitat for amphibians and birds. Invasive species, including garden escapees, are being removed from the dunes, to improve conditions for rare native plants to flourish. Also, grazing animals are being used to increase dune health: by munching on plants in some areas of the dunes they help to maintain a diverse mosaic of habitats. We are also encouraging responsible use of these beautiful areas.
Follow our progress and share your photos of the dunes at our Dynamic Dunescapes Cornwall Facebook page.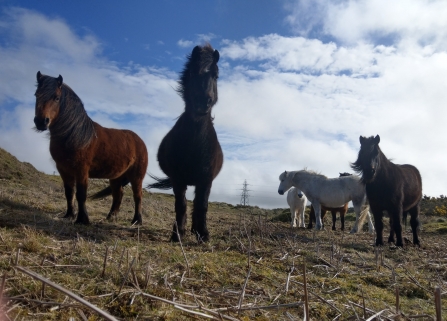 What are the Project Objectives?
To deliver direct evidence-based management and interventions on project sites that will make a demonstrable and sustainable improvement for the conditions and processes needed to support dune habitats and species.
To build an understanding and appreciation of sand dunes as a naturally dynamic habitat requiring conservation interventions.
To ensure more people and a wider range of people are involved with sand dunes and through their involvement learn about, enjoy and value sand dunes.
To develop the skills of individuals and organisations to better manage dunes both now and in the future.
To establish strong networks so that lessons learnt from the project (both conservation and people engagement) are shared and disseminated, building a lasting legacy for sand dunes.
How can the project and I help each other?
We spoke with people at the start of the project and discovered that here is a clear appetite to learn more about the plants and animals that live on sand dunes. There is also a willingness to get involved in looking after sand dunes and their associated wildlife. Dynamic Dunescapes is offering a wide variety of ways for the project to engage with people in Cornwall, including:
Working with local schools, to support using the dunes for learning
Providing training and supporting people interested in species monitoring surveys
Delivering practical conservation work, such as scrub clearance, with local volunteers
Starting annual 'Dune Health' surveys, using specially designed Citizen Science methods
Creating 'Dune Rangers' group for young people, working with our local ranger at Penhale Dunes
Supporting people with dementia and their carers to visit the dunes
Building connections with regular site users, such as dog walkers
Providing study bursaries for dune-related student research projects
Supporting local colleges/universities to run field trips on the dunes
Organising events in the dunes to encourage discussions and story sharing about the past, present and future of sand dunes
Please contact andy.nelson@cornwallwildlifetrust.org.uk if you would like to talk about any of these aspects of the project.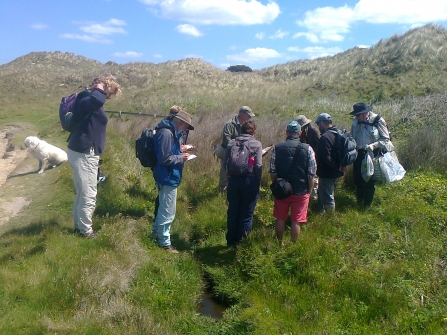 Impact of Coronavirus
It should be noted that the current situation around Covid-19 is affecting how we go about achieving the aims of this project. Some aspects are on hold until it is deemed safe for groups of people to get together.
The Dune Art Challenge
One great way for young people to get involved is to take part in the Dune Art Challenge!
See the video below and visit the Dynamic Dunescape national website for more details!
Contact
Contact Andy Nelson, Engagement Officer, via email to find out more about events and opportunities to get involved.