Beavers are back in Cornwall! 
A 5 acre/2 hectare area of plantation woodland along Nankilly water, a stream at Woodland Valley Farm near Ladock, has been fenced to create a beaver enclosure. Two adult beavers, one male, one female, were released into a pond on-site and have been left to re-engineer the area through dam and canal building. The beavers were released in June 2017 and began dam building after just 2 nights. Dams are continually being extended by the beavers and new ones constructed; every week there is a noticeable change.
Research and monitoring
The impacts of the beavers on water quantity and quality are being monitored by University of Exeter researchers who have had equipment on site for well over a year prior to the release of beavers. Some biodiversity monitoring is also being carried out including habitats, amphibians, bats, some invertebrate groups and fish. The project fits in scale between the fenced Devon trial and the River Otter Beaver Project. The potential to alleviate flooding is particularly important since the site is situated upstream of Ladock, a village increasingly affected by flooding.
How to keep in touch
For regular updates on the beavers and the project please follow the project on:
Facebook @CornwallBeaverProject
Twitter @CornwallBeaver
Public Beaver Watches
The Cornwall Beaver Project runs bookable weekly beaver walks from spring through to autumn. Visitors can see the beaver dams in daylight then sit until dusk to try and glimpse the animals as they emerge. Forthcoming Beaver Walks and more information about each walk can be found here.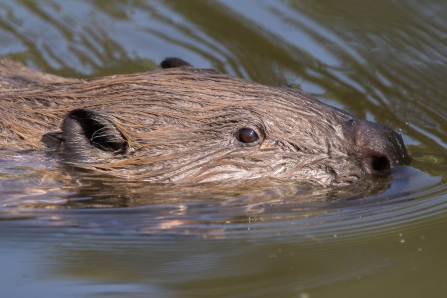 Donate to help Cornwall Beaver Project and other wildlife projects locally
What beavers could do for Cornwall
From helping to reduce flooding to improving habitats for wildlife, beavers are a species that could really benefit Cornwall.
Beavers were once a native species of the British Isles and are a 'keystone' species of wetland habitats - meaning they benefit a wide range of other species, from fish and frogs to insects and birds.
Beavers also have the potential to reduce flooding - their activities such as building dams and digging water channels enable the land around them to hold more water. This means that during very heavy rainfall water doesn't flow as quickly into rivers, which will help prevent them overflowing and bursting their banks.
This same activity helps make river water cleaner. Slowing the flow of the water helps to filter it, causing soil sediment and pollutants to settle at the bottom of beaver ponds, essentially trapping them away.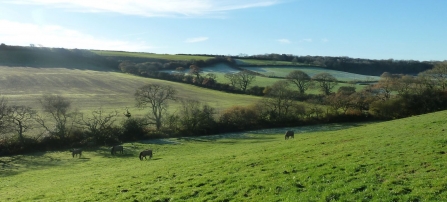 Who is involved?
Cornwall Wildlife Trust is hosting the Cornwall Beaver Project on behalf of a wider partnership of individuals and organisations including; University of Exeter, University of Southampton, University of Plymouth, CoaST and Woodland Valley Farm.
Research objectives
A considerable amount of research has been carried out across Europe and we do not need to repeat what has already been done. The research objectives of our project have been chosen to focus on aspects that are less well understood, particularly in a lowland farmed landscape:
Hydrology - Professor Richard Brazier from the University of Exeter will study how beavers affect the flow of water into and out of the project site. Flow equipment is already installed and we now have a year's worth of baseline data before beavers are introduced.
Water Quality - Richard will also look at pollutants in the stream and track differences in concentrations above and below the site.
Impact on fish - Dr Paul Kemp from Southampton University intends to research the impacts of the Cornwall beavers on migratory fish passage.
Ecology - Kelly Moyes from the University of Exeter will lead the ecological surveys, with a particular focus on frogs, toads, newts and freshwater insects.
Public perception of beaver reintroduction - Dr Ana Nuno from the University of Exeter will oversee research into the public's perception of beaver reintroduction in Cornwall.