Will you help the most important creatures on the planet?
41% of insect species face extinction.
The loss of their habitats and overuse of pesticides are two major reasons why these little critters are dying out eight times faster than large mammals.
However, it's not too late and with your help, we can put insects into recovery.
Claim your FREE Action for Insects guide and start to make a difference today.
By working together, we can change the future of insects. Starting right now, you can make small changes in your home, lifestyle and community that will help these fascinating creatures. Follow the advice in our Action for Insects guide and create an insect-friendly garden that is teaming with wildlife.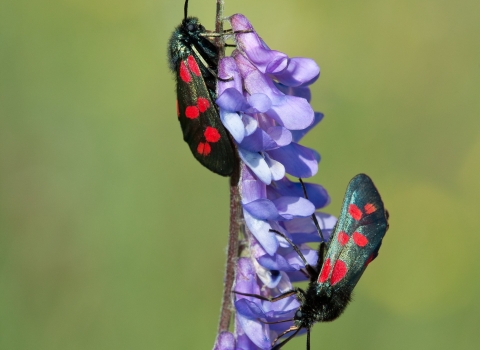 How will your Free Action for Insects guide help you to make a difference?
Packed full of easy to follow advice and tips. Our Action for Insects guide will help you to:
Create a wildlife and insect-friendly garden
Plan your garden and choose the right plants
Stop using harmful chemicals inside your home and in your garden
Make lifestyle changes that will benefit insects
Find out more interesting facts and information to help create a Wilder Devon
Take action for insects and receive your free guide
Insects are dying out at an alarming rate
The latest 'Insect declines and why they matter' report by Professor Dave Goulson summaries some of the best available evidence of insect declines and proposes a comprehensive series of actions that can be taken at all levels of society to recover their diversity and abundance.
Read the 'Insect declines and why they matter' report
A new report 'Reversing the Decline of Insects' shows how people, in every part of society, wherever they live, can take action to bring back insects. The report focuses on several examples of what can be done by everyone to halt and reverse this crisis.
Download and read the 'Reversing the Decline of Insects' report