How to achieve a Wilder Future for us all
The vision for a Wilder Future
Earlier this year we launched our vision for a Wilder Cornwall as part of a national campaign for a Wilder Future. Wildlife has been serious decline across the UK and we have felt the effects locally.  But you can help by signing up to a Wilder Future and joining the thousands who want their local area wilder, and with nature as part of everyday life.
What we are doing – highlighting the need for a Nature Recovery Network
Here's Sir David Attenborough to explain what Nature Recovery Networks are and why we need them...
The current state of nature
Unfortunately the UK's wildlife continues to decline according to the State of Nature 2019 report. The latest findings show there has been a 13% decline in wildlife studied and that the declines are continuing.
Leading professionals from more than 70 wildlife organisations have joined with government agencies for the first time, to present the clearest picture to date of the status of our species across land and sea. The State of Nature 2019 report reveals that 41% of UK species studied have declined, 26% have increased and 33% shown little change since 1970.
2020 update: take action for insects in your home and garden. Sign up to take action and you'll receive a free Action for Insects guide with all the information and support you need to start helping insects where you live.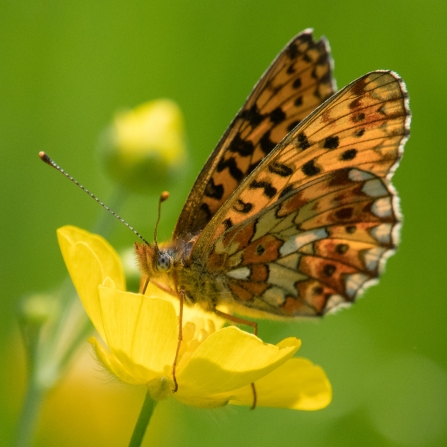 Butterflies and moths have been particularly hard hit with numbers of butterflies across the UK down by 17%.
In Cornwall, specialist species are rapidly declining with specialist Butterflies like Pearl-bordered Fritillary, showing around an 80% decline in distribution across the county.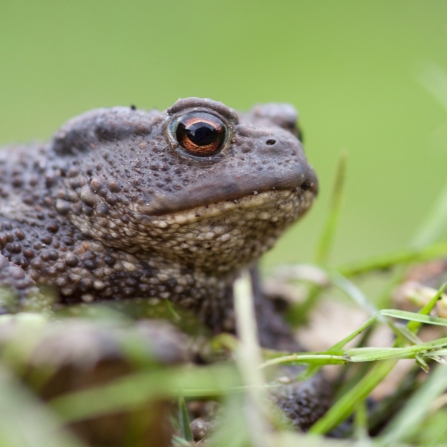 Average wildlife species' distribution has fallen by 5% since 1970
Cornwall Wildlife Trust continues to work to ensure that well-designed urban environments and thoughtful wildlife gardening provide a more permeable landscape for species such as Common Toad.
The Environment Bill - where Nature Recovery Networks will come to life
A Nature Recovery Network set in law will map the places where wildlife needs to be protected, highlight the spaces where more habitat could be created, and reveal the areas where biodiversity should be restored.  At the same time, this will allow the right investment into the right activities, and guarantee the right regulations are enforced. A Nature Recovery Network will also set targets for environmental improvement and nature's recovery.  We want to get this in the new Environmental  Bill - and this is where you can help now.
What you can do right now to help
Collectively we can make a big difference. Add your email address to receive updates on the progress towards a Wilder Future, the Environment Bill and how a Nature Recovery Network will create Wilder Cornwall. It takes less than 2 minutes.