From Redruth to Patagonia: Erin Bastian, My Wild Life
Inspirational sea kayak adventurer Erin Bastian is the latest to support Cornwall Wildlife Trust's successful My Wild Life campaign which aims to increase awareness of the importance of Cornwall's unique natural environment and precious wildlife to all our lives.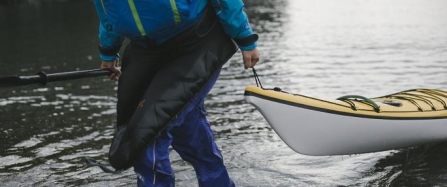 The Trust has been protecting Cornwall's wildlife and wild places for over half a century and knows that a beautiful, thriving natural environment is better for our wellbeing, our community and for our economy. The simple fact is; nature is good for us!
Erin Bastian grew up in Redruth, Cornwall and from an early age was drawn to exploring our county's dramatic coastlines by kayak which she felt gave her a unique perspective and connection with nature. Erin has undertaken epic adventures to the likes of Patagonia, Peru, Nepal, Norway, Tanzania, Mexico and Sardinia but more than anything she loves to return home to Cornish waters.
Nature is the primary reason I started kayaking and it is a huge part of the adventure
Erin Bastian says,
"Cornwall is like the holy grail of coastal adventure to me. I have kayaked all over the world yet love returning to my home, paddling stretches of the Cornish coast always teaming with wildlife, and crystal clear waters. Kayaking for me is the best way to see nature. You can glide silently up to observe wildlife in their own habitat without disturbing it, I even get to see nesting bird colonies from a totally unique perspective which other people rarely get to experience. Sometime I feel more part of the wildlife in a kayak, than an outsider".
Erin continues,
"Nature is the primary reason I started kayaking and it is a huge part of the adventure. We need to try our best to preserve what we have, it is beautiful and humbling".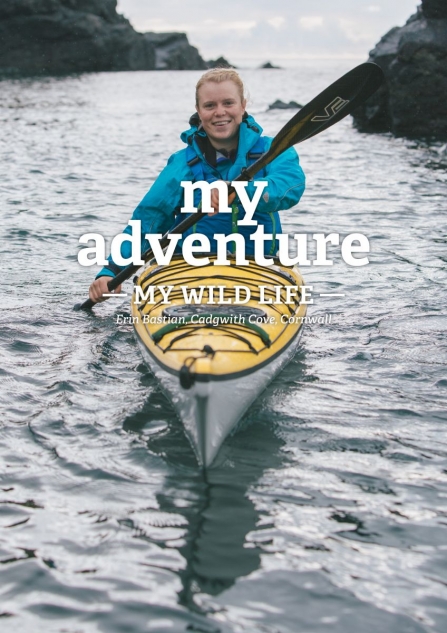 Chris Betty, Communications Officer for Cornwall Wildlife Trust says,
"We are so pleased to have Erin's support for our My Wild Life campaign, she is a hugely inspirational lady – once spending 5 weeks living just out of a kayak and tent! It is clear that she is very passionate about her home county of Cornwall and its nature".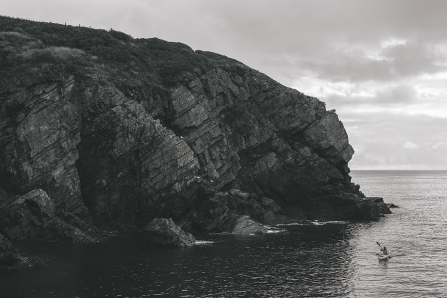 Erin's portrait for My Wild Life was taken at Cadgwith Cove, The Lizard by Cornish photographer Alastair Sopp. To find out more about Erin and her kayaking adventures see www.erinbastian.com