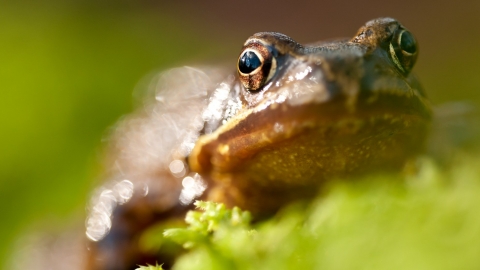 A wet meadow reserve with various plant life
Know before you go
Grazing animals
No
Walking trails
The site is marshy, but if visitors follow the boardwalk, they won't get their feet wet.
Access
Public footpaths around the reserve. Visitors are asked to keep to the marked paths in order to avoid the marshland.
When to visit
Opening times
Open at all times
Best time to visit
April to July
About the reserve
The reserve is mainly wet meadows with a stream, shallow pool, hedgerows and woodland. Greater tussock sedge forms large, dense clumps and in the pond you may spot toads, distinguished by their warty skin, or common frogs with their smoother skin. They come here to breed in the spring months amongst the white water lilies and yellow flag iris.