Anyone can collect seeds and grow a tree!
One of the easiest ways you can help mother nature is by potting up a seed and growing a native tree. It's a hands-on and straightforward way to help nature in its recovery and improve the environment where you live for both wildlife and people. 
You are never too young, or too old, to learn how to collect and grow your own trees from seeds. Best of all, your efforts will have a tangible impact long into the future!
'What seeds are best to collect this month?'
Seeds collected so far in 2021
Have you collected seeds as part of Autumn Seed Search 2021? Add your marker on the map here.
Key

I collected seeds here with my family

I collected seeds here as part of a school group or uniform organisation

I collected seeds here by myself, with friends and/or a spouse
How can I get involved?
Along with Cornwall Council, we are asking you to get involved in a Cornwall-wide autumn seed search! By signing up to take part, we'll talk you through how to find, store and pot your seeds and what to expect over the coming months. 
You can also let us know what seeds you've managed to collect and how many using our quick and easy form. Feel inspired knowing you're part of a community taking action to improve Cornwall's local environment. 
The best time to plant a tree is 20 years ago. The second best time is now.
What are the first steps I need to take?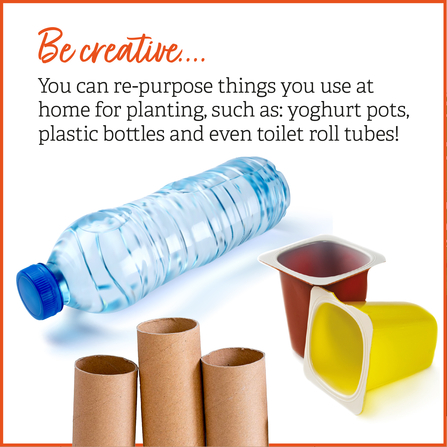 1) Gather your materials
For this you only need three items: some containers to pot your seeds in (reuse old pots, yoghurt containers or plastic bottles if you can), some good quality peat-free compost (from your compost bin or a local garden centre) and horticultural or sand for drainage (opt for the grittier kind).
2) Get seed searching
It's time to pull on your wellies and go seed hunting! The very best time to collect tree seeds is between September and November. Tree seeds come in all shapes and sizes and it is important for the landscape that we collect and grow a variety of seeds. Remember, if you see two seeds, just pick up one and leave the other so it has the opportunity to develop naturally.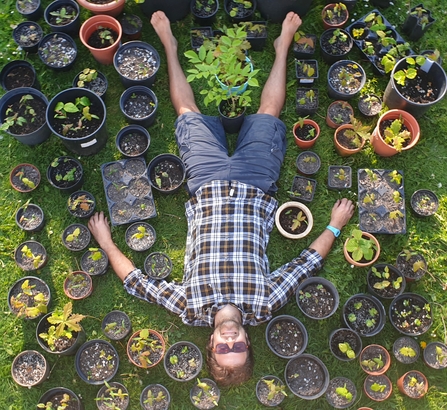 3) Let us know how you got on
Now that you have your seeds, you can let us know what you've collected and how many using our quick form. Some of your seeds can then be placed directly into a pot of soil, but others will need a dormant phase of at least one winter before planting. You can find out how to store your seeds correctly in our 'What seeds can I find?' section. 
Once you have logged the seeds you have collected and followed the storage and putting instructions, you will have the option to receive regular emails from us. We'll let you know what happens next, including how to care for your seeds as they grow. 
What seeds can I find this month?
Here's a selection of trees and large shrubs that can be found growing naturally in Cornwall. Cornwall has some of the UK's rarest and most special wildlife habitats already and it's important to think carefully about the tree species we plant and where to plant them. Download our guidance (PDF) to make sure you're planting the right trees in the right places.
Elder
Here's Nick Taylor to explain how to collect elder berries...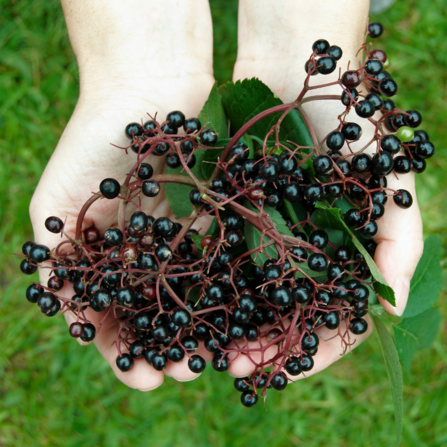 Prevalence in Cornwall
Sometimes challenging to find but worth the time to look.
When to collect
September
Collecting instructions
Pick the ripe (dark purple) berries.
How to look after
Store in mix of sand & damp leaf titter in flower-pot over winter, before planting.
For extra resources from The Conversation Volunteers, click here. 
Oak
Here's Nick Taylor to explain how to collect and look after acorns...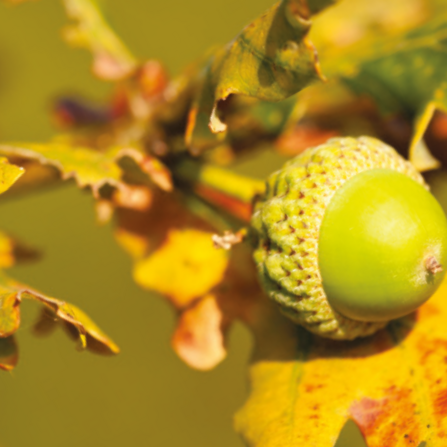 Prevalence in Cornwall
Very common to find and easy to plant. 
When to collect
September, October and November
Collecting instructions
Collect from the ground.
How to look after
No storage required - plant straight away in pots.
For extra resources from The Conversation Volunteers, click here. 
Rowan
Here's Nick Taylor to explain how to collect and look after berries found on rowan trees...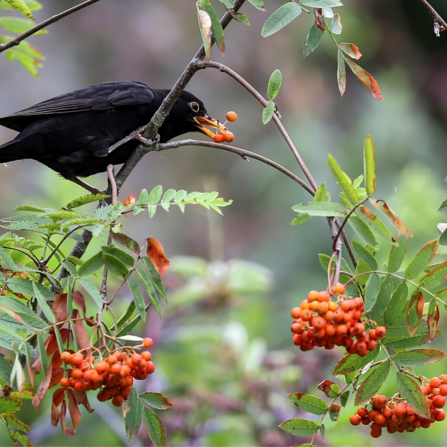 Prevalence in Cornwall
Found on heathland and woodland edges.
When to collect
September
Collecting instructions
Pick ripe (orange) berries.
How to look after
Store in mix of sand and damp leaf-litter in flower-pot for up to six months before planting. Protect planted seed from mice with wire-mesh.
For extra resources from The Conversation Volunteers, click here. 
Frequently Asked Questions
Where can you collect seeds?

We would recommend you collect in natural woodlands rather than gardens and estates where ornamental or foreign trees will have been planted. Sign up to the Autumn Seed Search email to receive updates on which seeds are best collected at specific times during the autumn, along with suggested locations.
Why should we plant more trees?

Growing trees can really help nature recover and improve the natural environment where you live, for both wildlife and people, for generations to come.

Trees can help in reducing carbon dioxide from the atmosphere and create more habitats for wildlife, such as birds, insects and many animals. This provides a dual positive impact to help lessen the negative impact of climate change and biodiversity loss.
What will the impact of this project be?

All trees planted will contribute to The Forest for Cornwall (Koos rag Kernow); an ambitious tree planting project by Cornwall Council with the principle aim of fighting climate change. When complete, it's hoped it will cover approximately 8,000 hectares - that's about 2% of Cornwall's land area.
Why is it important for trees to be planted in the right place?

Cornwall has some of the UK's rarest and most special wildlife habitats. It's vital to not plant trees in areas of existing valuable habitat as this could make them unsuitable for the special wildlife already there.

Wetlands like marshy grasslands, fens and bogs support specialist wildlife that cannot survive elsewhere. Their saturated peat soils store a huge amount of carbon, planting trees in wetlands dries them out, leading to a loss of soil carbon stores and declining biodiversity. Shade from planting trees on heathland could make it no longer suitable for already declining heathland wildlife including many plants, insects, birds and reptiles. Seemingly unimpressive grassland in winter may already be hugely important for wildlife, bursting with wildflowers, bumblebees and birds in summer. Even barren looking old mine sites can hold unexpected treasures, like mosses unique to Cornwall or rare mining bees that cannot survive without the type of open ground found only in these special places.

Our guidance (PDF) gives advice on suitable areas to plant trees; ideally target areas with the wildlife equivalent of a 'blank canvas', like the corner of a silage or arable field. If you know of any planned tree planting, ask if they have had advice from an experienced ecologist; some of Cornwall's most sensitive wildlife habitats may depend on it!
Can children and schools take part?
Planting and growing a native tree is a great way to engage children with their natural environment, enable them to understand why trees are important and to develop a sense of care, appreciation and responsibility for nature. This autumn, we're seeking to engage as many children to:
Search for seeds
Plant the seeds in pots and containers and
Look after the saplings that grow until they are strong
From seed to tree, children will be able to get hands on and see the growth, understand why this is important and feel a greater connection to nature as a result.
Sign me up!
Register your interest below to let us know you'll be taking part. You'll receive a series of emails to help you learn what seeds can be found at this time of year, where to collect tree seeds and what happens to your seeds next as they grow.
Thanks for learning about our Autumn Seed Search. Be sure to check out the 'Grow More Trees: Autumn Seed Search' guide to learn more about collecting, growing and planting your own tree seeds in Cornwall. 
A partnership project between