Vaccination of badgers against TB is gaining ground in Cornwall
We have been working on the issue of badgers and TB in cattle for several years, with many groups including scientists from the Zoologicial Society of London (ZLS), farmers, landowners, vets and academics.
We keep hearing how 'no-one wants to be culling badgers'. The only way this is likely to happen is if vaccination is rolled out widely as an alternative. We have received overwhelming support for our Badger Vaccination Appeal, showing how powerfully people feel about finding an alternative to culling. 
We support badger vaccination as the best option for Cornwall and have begun our vaccination programme on our North Cornwall nature reserves, as well as coordinating the mid-Cornwall vaccination programme.  We work with farmers, vets, academics and others as part of the Cornwall TB Eradication Group, a group initiated by Defra. They are also carrying out blood tests to assess the effectiveness of vaccination. 
These trail-blazing farmers in mid-Cornwall are asking to vaccinate badgers on their land, and paying towards the vaccine and running costs. We have raised funds to buy extra cage-traps and cover other expenses so we can vaccinate across the whole area. 
We believe badgers have a place in our countryside, and want to extract badgers from the bovine TB problem.  This science-led vaccination programme is essential to provide an alternative to culling.
Donate to the Badger Vaccination Campaign
We're raising money to expand the vaccination programme, and let everyone know about this alternative to culling.
"Badger vaccination is a promising way to control TB. It is good to see Cornwall Wildlife Trust showing leadership by vaccinating badgers on its reserves, protecting wildlife while also acting as a good neighbour to nearby farmers"

Zoological Society of London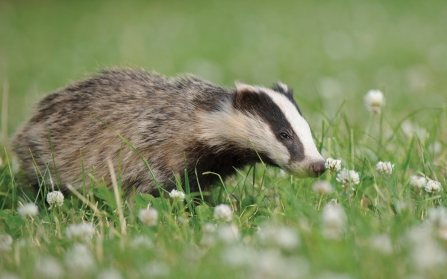 "We feel that the controversy surrounding badger control in Cornwall detracts from working positively in partnership on other measures which will help to reduce and eventually eradicate bovine TB. It can be easy to forget that we all want the same thing- for Cornwall to be free of this disease. We need to work together on this long-term if that vision is to ever become a reality.

Trustee and Chair of the Trust's Conservation Strategy Committee
Although the initial Appeal target was met in just a few weeks, we are now raising additional money to extend the vaccination programme for the next four years.  The badger vaccination factsheet on the Government's TB Hub website for reliable information: www.tbhub.co.uk.