Welcome to a 360-degree virtual day-trip of six Cornwall Wildlife Trust nature reserves and projects
View the 360-degree experience from home
Register interest in full VR experience and provide feedback/suggestions
An appreciation for Cornwall's natural environment
In Cornwall we are fortunate to have stunning natural environments on our doorstep. The coronavirus pandemic has showed how important it is to connect with nature for our wellbeing and sense of appreciation for where we live[1].
The impact of limited connection to nature
The local and national lockdowns of the last year have highlighted how limiting it can be when we're not able to visit and enjoy wild places with friends and family. Guidance and encouragement to stay at home meant even the most active and avid explored have missed out. Furthermore, what about those who, before the pandemic began and long-after it is over, are unable to access Cornwall's richest environments because of longer-term access restrictions such as physical inability?
We wanted to provide a digital experience that takes you on a journey to connect, and reconnect, with nature; an interactive experience that could be brought to you.
Let us transport you from wherever you are right now to some of Cornwall's most interesting wildlife habitats and natural environments.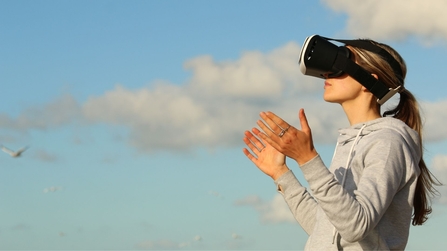 The experience
We've created an immersive, interactive 360-degree virtual experience which takes in six Cornwall Wildlife Trust nature reserves and projects. From dawn to dusk, you travel through Cornwall's wild places. Interact to look in any direction and take in the sights and sounds in full high-definition quality.
The best way to enjoy the experience is with a virtual reality headset and so, as lockdown eases, we will be popping up at events and working with key workers to bring the true virtual reality experience to those that can benefit most.
You can experience the virtual day trip below...
In the meantime we wanted to share a version of the 360-degree experience for you to enjoy at home. Simply tap play and drag your finger or mouse on the video to look around (see below for further instructions if not working as you expected).
Whether you miss the getting out and about as much, longing for restrictions to be lifted or simply looking forward to sunnier days ahead, be sure to take five minutes to sit back, relax and enjoy connecting with Cornwall's wild places.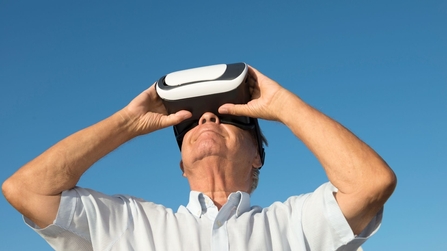 Register your interest, feedback and suggestions.
If you have suggestions on where we could take the virtual reality headsets in the future to help those who, for whatever reason, are unable to connect with nature but would love the opportunity, please complete the form below. You can also use it to receive notifications of future events where you can receive the full virtual headset experience.
Source: [1] Nature in Lockdown survey from July-September 2020: over 94% of respondents agreed or strongly agreed that nature has been important for relieving stress and aiding mental and physical wellbeing.