Help save Cornwall's wild wetlands
Cornwall's wetlands are under threat. They are prime targets for development, pollution, climate change and colonisation by non-native species. An urgent appeal has been launched by Cornwall Wildlife Trust to raise £18,000 to carry out vital work to protect this wetland ecosystem that supports so many of the county's plant and animal species.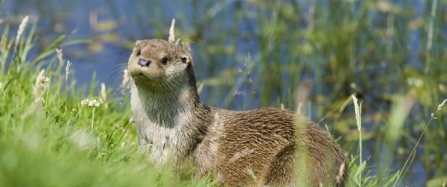 Wetlands include rivers, streams, lakes, ponds, bogs, peatlands, swamps, marshes, floodplain meadows and woodland. They are a core part of our living landscape, providing homes for a wealth of animals, including otters, common frogs, stunning butterflies and dragonflies.
"Wetlands are hugely beneficial to our lives, helping to reduce water pollution and support some of our most precious wildlife. Don't let them disappear, please make your donation today".

Mark Nicholson Chairman of Trustees at CWT
Cornwall Wildlife Trust manages over 5,500 acres of nature reserves, all of them home to plant and animal species that depend on fragile wetland ecosystems, but urgent work is needed at a number of them.
At Loggan's Moor Nature Reserve, near Hayle, where there is a network of old drainage ditches, funds are needed to clear some short sections to the ditch to create open water for insects, birds and amphibians, and at Penhale Special Area of Conservation, near Perranporth with its internationally important sand dune system, specialist equipment is needed to clear vegetation.
The Trust has created numerous areas of open water from small puddle size scrapes to a large one acre lake at Windmill Farm Nature Reserve, on the Lizard. One of the first scrapes has sprung a leak and needs repair.
Flag Iris at Maer Lake Nature Reserve, near Bude, need mechanically controlling to stop it spreading across the whole of the lake, which is an important resting and feeding site for migrating birds, and invasive vegetation needs halting at Helman Tor Nature Reserve, near Lostwithiel, home to rare plants and insects.
The Trust is also appealing for funds for the work of the Environment Record Centre for Cornwall and the Isles of Scilly (ERCCIS) and the Wildlife Information Service (WIS) to continue. These record gathering services are vital if the Trust is to understand and conserve the natural history of Cornwall. Information guides conservation management, informs planning decisions, measures the condition of the environment and monitors change.
Through Fox Club, the junior section of the Trust, children learn the importance of the wetlands and their conservation. Funds are needed to continue events such as pond dipping, and for the creation of a special edition of the Pawprint magazine. Through Fox Club with its fun and educational activities, the Trust inspires future generations to care for Cornwall's precious wildlife and wild places.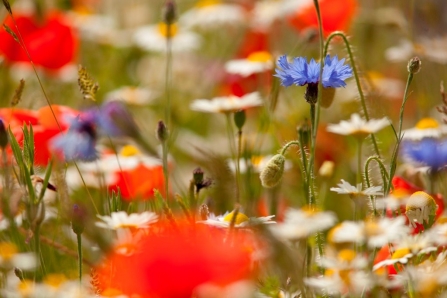 To find out more or make a donation see our Wild Wetland Appeal page Call (01872) 273939 credit card donation only. Or TextWwet16 followed by £5 or £10 to 70070.