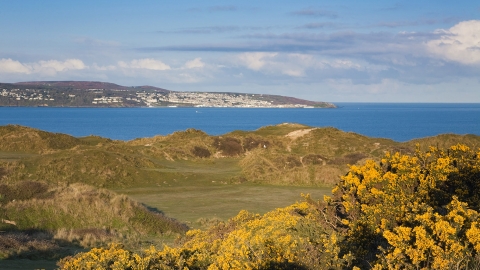 A sand dune reserve rising steeply from the beach
Know before you go
Parking information
Official car parking at SW580 406. Parking is free at the two small Gwithian Towans car parks just off the B3301, on the way to Cornwall Councils Gwithian Towans long stay car park.
Grazing animals
Yes. Pony grazing during the winter
Walking trails
Some paths crossing the reserve may be suitable for wheelchair access. Off these paths, the surface can be potholed and uneven and some grassed slope will be slippery even in the dry. The area is dotted with mine shafts.
Access
Disabled access is available from a small carpark at SW 5801 3978. A 1000m Tarmac path passes through the dunes to a viewing point.
When to visit
Opening times
Open at all times
Best time to visit
All year around interest. Best for butterflies in June
About the reserve
Sand dunes rise steeply from the beach at this reserve. The inland dunes have wider vegetation cover. The pyramidal orchid grows here, and glow worms and the silver-studded blue butterfly occurs here. The ruins of the National Explosives Works are highly visible here