The Your Shore Beach Rangers are working across Cornwall to engage and inspire the youth of Cornwall to protect the beautiful marine environment that surrounds us. The YSBR team is working with schools, colleges, youth groups, and local community groups throughout Cornwall, and inviting everyone to get involved. The future is in your hands!
Our Bright Future aims to tackle three big challenges facing society today; a lack of social cohesion, a lack of opportunities for young people, and a vulnerability to climate change.
Cornwall Wildlife Trust's Your Shore Beach Rangers project, funded by the Big Lottery Fund and in partnership with Cornwall College, is going to work within Cornish coastal communities and with young people from 2016 to 2021. It is part of the Big Lottery Fund's Our Bright Future movement.
31 youth-led projects across the UK are each receiving around £1m of funding to give young people the skills and knowledge to improve their local environments – from reducing marine pollution to minimising food waste. In doing so, young people will develop the confidence and resilience to become environmental leaders and influence decisions at local and national levels.
Find out more and get involved on the YSBR website
There is so much happening with the project and with the fantastic local marine groups all around the County. Keep up to date with news, events and training by subscribing to the Your Shore Beach Rangers Newsletter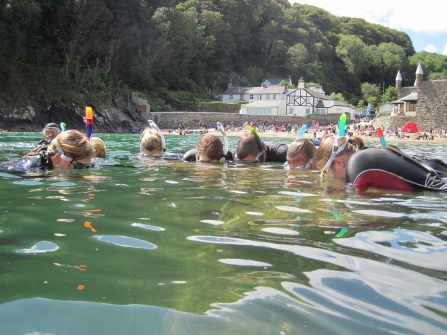 The Beach Rangers Academy
In Cornwall, Cornwall Wildlife Trust's Your Shore Beach Rangers Project, working in partnership with Cornwall College, will be creating and supporting a network of local marine groups around the county where there is a need to foster better support for marine conservation in those areas, whilst also focusing specifically on young people by recruiting 180 Beach Rangers (local people aged 16 -24) to become active and long term members of this Cornwall's Your Shore Network
Find out more about the Beach Rangers Academy and how to get involved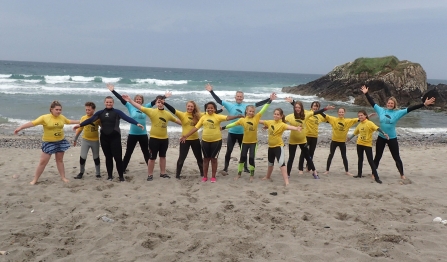 The Your Shore Network
To achieve this the project will be running hundreds of events over the next five years, so that by 2020 we have engaged with nearly 2,500 school children, over 10,000 community members, and have successfully set up at least 12 vibrant community marine conservation groups from Bude to Penzance, Falmouth to Looe. As a result, people of all ages and abilities will have an increased understanding about our fantastic marine environment and be in a better position to protect it, whilst a network of young people will have improved their skill sets, in education and life, to enable them to progress themselves into the future and become leading voices in this county on our environment.
The Your Shore Beach Rangers project will provide further information on the work we will be doing within our Cornish coastal communities and how to get involved soon.