The future is everything and so is your legacy. You can help nature thrive for the next generation.
We want future generations to continue to enjoy everything that we love and appreciate about Cornwall. Leaving a legacy is so important and helps ensure that our conservation work continues to safeguard our county's wildlife and habitats.
Once you have taken care of family and friends, we hope that you will consider leaving a legacy gift to Cornwall Wildlife Trust.
Legacies are a vital funding source for us and whether your gift is small or large; all gifts help us protect Cornwall's wildlife and wild places well into the future. Some of the Trust's most important nature reserves were gifted to us through Wills. Proceeds from legacies have been used for an amazing array of wildlife conservation work, from engaging children through education projects, to vital habitat restoration work.
If you are thinking of remembering Cornwall Wildlife Trust in your Will, the following information should help.  
Our year-round FREE Will-writing service
We've joined forces with McClure Solicitors, making it easy and convenient for you to write or update your Will for free, at any time of the year!
For more information and to book an appointment, contact Hayley Bayfield on Freephone 0800 852 1999 or email contactus@mcclure-solicitors.co.uk
McClure Solicitors have branches around the UK and our nearest are Truro and Plymouth. Home visits can also be arranged if you prefer not to travel.
We would like to thank McClure Solicitors, who have kindly offered their serves at no cost to us or you.
Letting us know
If you wish, please do let us know if you have included a legacy to Cornwall Wildlife Trust in your Will. This not only helps us to plan for the future, but also means we can keep you up to date with the work of the Trust, should you like to hear about our progress with projects.
Making a new Will
If you need to make a Will, the first step is to talk to your solicitor. This will ensure that your Will is legally correct and that all your wishes are carried out.
Your solicitor will be able to help you:
•calculate the value of your estate
•choose the type of legacy to leave
•choose your executor(s)
Updating an existing Will
If you already have a Will and would like to include a legacy to the Trust, all you have to do is:
•contact your solicitor
•instruct your solicitor that you would like to remember the Trust in your Will
•discuss the details of the legacy with your solicitor
Your solicitor can then add your request to your existing Will. This is known as a Codicil.
Types of legacies
Pecuniary Bequest: This is when you leave a specific sum of money. Please remember that inflation may impact on the amount we may actually receive.
Specific Bequest: This is when you choose to leave a specific item such as a painting, jewellery or even your home.
Residual Bequest: You may choose to leave whatever is left over once all your other bequests are made and all costs met. This is the residue of your estate.
For more information on legacies, please download our Make a Will for Wildlife leaflet. If you would prefer a hard copy of the leaflet, please contact Emma Miller at Cornwall Wildlife Trust on 01872 273939 or email emma.miller@cornwallwildlifetrust.org.uk
October is our Will for Wildlife month!
 
Have you been meaning to get your will sorted out but just haven't got around to it? Now is a chance to get your affairs in order whilst helping your local wildlife and wild places at the same time!
During October participating solicitors in locations throughout Cornwall are generously offering their Will-writing services for FREE, in return for a donation to the Trust. 
You can make a new Will or update an existing Will for FREE, in return for a donation to support our work.
Suggested donation:
New Will £80
Mirror Will £140
To update an existing will £40
How to book your appointment during Will for Wildlife month
1. Contact one of the participating solicitors to book your appointment.
2. When you book your appointment, you must state that you are Cornwall Wildlife Trust supporter (you do not need to be a member, just someone who supports our work).
3. This offer is for simple and straightforward Wills only.
4. Book early - there are a limited number of free Wills available this October!
We would like to thank the following participating solicitors in Will for Wildlife month for their kindness and this wonderful opportunity.
Borlase & Co - Helston
Contact Justyn Thomas 
Carlyon & Son - Truro
Contact Katrina Granville. Tel: 01872 278641
Email: katrina.granville@carlyonandson.co.uk
Grylls & Paige - Redruth
Contact Mark Heywood. Tel: 01209 215261
Email: markh@grylls-paige.co.uk
Walters and Barbary - Camborne
Contact Sarah Painter. Tel: 01209 712454
Email: sarah.painter@waltersbarbary.co.uk
McClure Solicitors -Truro, Plymouth and home visits
Contact Hayley Bayfield. Freephone: 0800 852 1999
Email: contactus@mcclure-solicitors.co.uk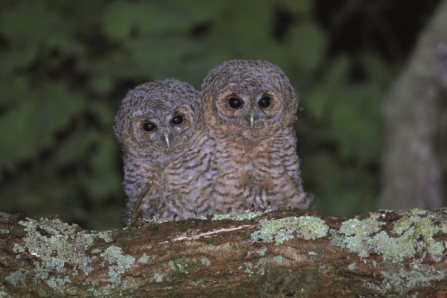 Please do consider leaving a gift to Cornwall Wildlife Trust and help wildlife and wild places long into the future.
If you would like to speak with somebody ay Cornwall Wildlife Trust for more information, or would like to let us know that you have remembered the Trust in your, please contact Emma Miller on 01872 273939 or email emma.miller@cornwallwildlifetrust.org.uk