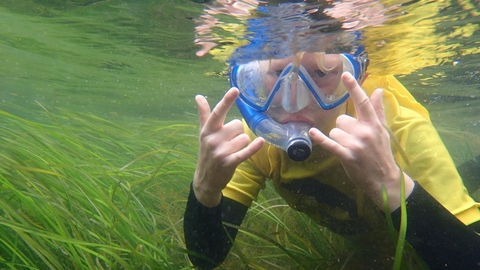 See you at the Sea Festival
Location:
Virtual Online Event,
The film festival will take place on YouTube
Join the Your Shore Beach Rangers team for their first-ever marine focused online festival; showcasing a series of films made by young people in Cornwall.
About the event
This year, See you at the Sea Festival will be an online film festival, for young people, created by young people. Young people aged 11-24 years old from Cornwall will have the opportunity to showcase their creative talents and create short films promoting their blue voice - that means anything to do with you and the sea. 
On Saturday 28th November. the Your Shore Beach Rangers team will be releasing a series of films throughout the day via YouTube. These films will cover a broad range of topics and mediums - from pre-recorded webinars/presentations, fun marine art workshops, music, science, photography exhibitions, or a story to explain and expand on the creative journey ….. the possibilities are endless!
Please read the brief and complete the application form (both attached below) to have your work featured at Sea you at the Sea Fest 2020. Individuals whose ideas are selected to be made will be given £150 to produce their work and there will be prizes for 1st, 2nd and 3rd place.
The closing date for films is on Monday 16th November 2020.
Contact Jenn Sandiford at Jennifer.Sandiford@cornwallwildlifetrust.org.uk or 07973728775 if you have any queries. 
See you at the Sea Fest Blurb
See you at the Sea Fest Brief and application