Wildlife Friendly Business Award is open for entries
Cornwall Wildlife Trust is thrilled to announce that its popular 'Wildlife Friendly Business Award' category will once again feature in the forthcoming Cornwall Tourism Awards 2016.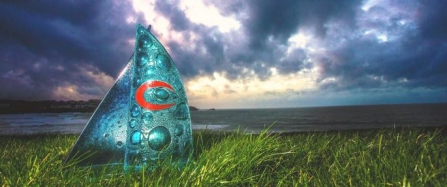 This year's award is sponsored by long-term Trust Wildlife Partner Trebah Garden, and has been developed to give local businesses a chance to shine, allowing them to showcase their commitment to supporting, enhancing and promoting nature in Cornwall, for the enjoyment of their guests. It seeks to inspire a greater recognition by the tourist industry of the value of our environment in attracting many visitors to Cornwall. The county's unique landscapes and beautiful coastlines provide many opportunities to stimulate the curiosity of locals and visitors alike. Whether it's exploring the rockpools on our beaches, or spotting birds and butterflies in the countryside, there is something for all ages to enjoy.
Trustee for Cornwall Wildlife Trust, Keith Hambly-Staite says,
"We are delighted to welcome our Wildlife Friendly Award 2016 once again and to thank Trebah Garden as our lead sponsor. With more businesses taking part each year it celebrates a growing recognition by the tourism sector that the environment and local wildlife can play an important part in the success of their business. The diversity of our landscape and the coastline is considered one of the main attractions for visitors to Cornwall. Each year the judges are encouraged to see the innovative work of participating businesses as they seek to make the environment and encounters with wildlife part of a memorable holiday experience. I hope that this year will once again be one to excite and remember."
Last years' worthy Gold winners were Railholiday, with sites at Saltash and Hayle. Co-Director Lizzie Stroud, says,
"As a business, we have benefitted hugely from the Wildlife Friendly Business category of the Awards. We won bronze two years ago, and following our involvement, the helpful and constructive wildlife advice given to us by Cornwall Wildlife Trust was the inspiration to continue with our drive towards turning our gardens and woodland into wildlife havens. We have developed how to communicate with our visitors and this has made for a great holiday experience
and repeat bookings, as our guests return to see our gardens at different times of the year. We are lucky to live in such a beautiful county; preserving the fabric of our countryside should be at the heart of every Cornish business. Winning this award is a complete thrill – we are honoured and absolutely delighted."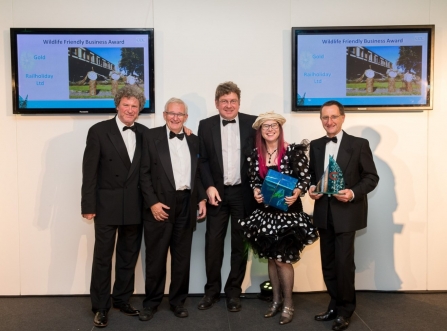 Trebah Garden is partnering on this year's award, Director Nigel Burnett says,
"We are incredibly pleased to strengthen our partnership with Cornwall Wildlife Trust by sponsoring this award. Trebah is a keen supporter of the Trust and the important work they do throughout our county. In recent years we have enjoyed hosting their annual Wildlife Celebration weekend, so it was a natural progression to team up to encourage other tourism businesses to protect, enhance and develop their environs to be wildlife friendly."
Talking about the Cornwall Tourism Awards, Nigel continues,
"These awards showcase everything positive about tourism and its continual development within Cornwall, highlighting why the county is at the forefront of quality visitor experience and the passion across the sector to be sustainable whilst showcasing and preserving our beautiful countryside and coastline."
Tourism businesses who would like to enter must do so by midnight on Sunday 12th June. Please see the Cornwall Tourism Awards website, with full details of how to enter, top tips and entry forms - www.cornwalltourismawards.org.uk
For more information about how your business can work for wildlife with Cornwall Wildlife Trust, please visit our business supporter page