Wildlife encouraged at farm garden
Trevoole Farm garden in Praze-an-Beeble closed to visitors years ago but is re-opening, and with the garden now encouraging wildlife and nature wherever possible it has chosen to open for the Cornwall Wildlife Trust on Sunday 22nd July.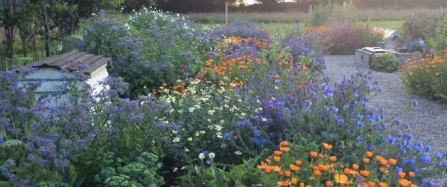 Admission to the garden from 2.00pm to 5.00pm is £5 per adult, with under 16s free. Pasties, cream teas, and beverages will be provided by Crantocks Bakery, Roddas and Cornish Coffee. Dogs on leads are allowed. There are gravel paths around most of the garden and there are no steep slopes or steps.
Trevoole has historically been used as a farm and market garden supplying produce locally and far beyond. The present owners purchased the farm in 2002 and set about lovingly restoring the farmhouse and its outbuildings using some parts as holiday accommodation. The grounds are between two and three acres some of which is used for animals, and some turned over to garden.
The garden consists of granite lined flower borders leading to the farmhouse courtyard behind which are shade and bog gardens. Going up the rose walk, past the chickens and herb garden, are the patchwork and vegetable plots and the glasshouse. A wildlife pond and an orchard lead to the greenhouse and shepherds hut garden.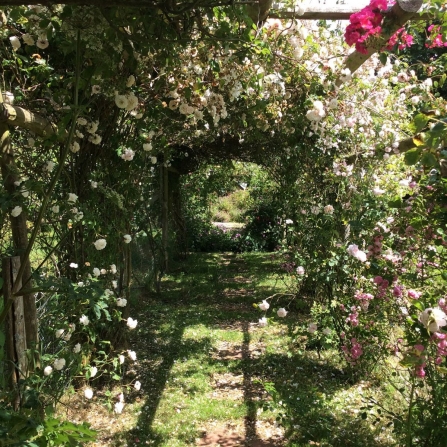 Chris Betty, Communications Officer for the Trust, says,
"We are so pleased Trevoole has decided to reopen its garden, particularly with their fresh emphasis on wildlife and nature. This is a beautiful garden to visit in the height of the summer, and all in aid of Cornwall Wildlife Trust."
This is the eighth year running that the Trust has held their highly successful Open Gardens scheme. Other gardens opening for the Trust in 2018 are: August 5th Trenarth, Constantine; September 2nd South Bosent, Dobwalls; September 16th Marsh Villa Gardens, Par.
More details of the Trevoole Farm event and all the other gardens opening this year can be found at www.cornwallwildlifetrust.org.uk/opengardens