St Piran's takes the biscuit!
Cornwall Wildlife Trust is celebrating a delicious new partnership! Redruth-based business Cornish Coffee has launched a new range of rich, black leaf breakfast tea - St. Piran's – and a percentage of all sales will be donated to the Trust.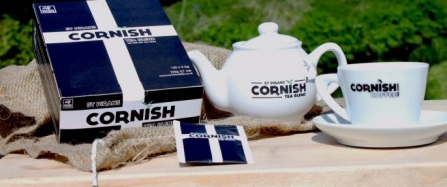 Clare Dougal, Regional Director for Cornish Coffee says,
"Cornwall is renowned for its stunning countryside and coastline, of which Cornish Coffee is very proud. We are so lucky having such wonderful wild places on our doorstep and we decided to do our bit to help preserve it for future generations. All money raised stays in the county which is something that appealed to us and we are sure it will resonate with our customers too."
St Piran's, named after the 5th century Cornish abbot and patron saint of Cornwall, is a balanced, flavoursome and fairly-sourced tea grown in the highlands of Kenya which has been carefully blended to complement the South West's soft drinking water.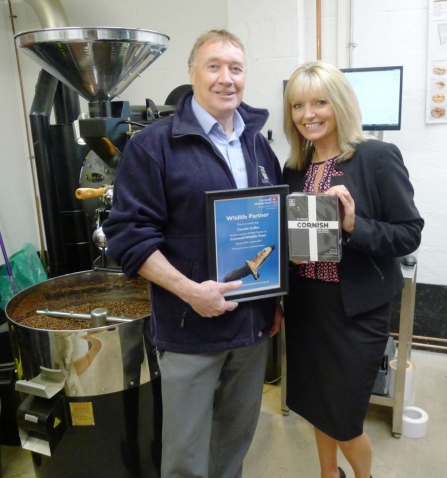 Clare Dougal continues,
"There is no doubt that the quality of the drinking water has a significant impact on the taste of the tea. St Piran's is a bright, golden tea which has been carefully blended for smoothness and balance when brewed using the drinking water of the region which is collected from moorland rivers and surface reservoirs and therefore is a mineral light 'softer' water."
St Piran's is perfect for all day drinking, with or without milk, and is currently available in wholesale packs, with a retail range soon to be released. To continue the St Piran's theme to the table, customers can also choose from a range of St Piran's branded tableware which includes white ceramic tea pots, sugar and milk servers and generously sized cups, all featuring distinctive black and white graphics.
Serena Pettigrew-Jolly, Business Supporter Manager for Cornwall Wildlife Trust says,
"We are thrilled to have the support of our new friends at Cornish Coffee. We are excited to be working with the company as our newest Wildlife Partner. The donations from the sales of this tasty tea will make a huge difference to Cornwall's wildlife and wild places, which is enjoyed by locals and visitors alike."
"At the Trust we work with businesses of all sizes and from all sectors that all recognise the importance of protecting wildlife in Cornwall, and that supporting us makes business sense. Cornish Coffee, which has a purpose built roaster at their Redruth premises to supply its 'Hand roasted in Cornwall' and 'Freehand' coffee blends, is an excellent example of how business and respect for the environment go hand in hand."
To find out more about how your business can support the Trust, please call (01872) 273939 ext 205 or visit www.cornwallwildlifetrust.org.uk/business.
For further information about Cornish Coffee and more details of the new St. Piran's range of speciality teas please contact Cornish Coffee on (01209) 215555 or visit www.cornishcoffee.co.uk.
Cornish Coffee have kindly supplied tea for the Trust's Open Gardens throughout the summer season, so please join us at these events to taste this special Cornish blended tea for yourselves!