A playground for wildlife
If Cornish wildlife needed a place to play they could find no better location than Lethytep, near Lanreath. This stunning 52-acre garden is a haven designed specifically to attract wildlife and it is one of the regular supporters of Cornwall Wildlife Trust's Open Gardens scheme.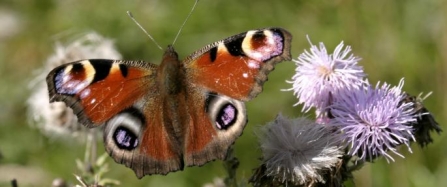 Event details:
• Fulltitle of event: Open Garden – Lethytep
• Date and time of event: Sunday 18th June11am to 4.30pm
• Where to meet:Lethytep, Penaldlake, Lanreath, PL13 2PG
• Cost of event: adults £5 under 16s free
This year Lethytep opens on Sunday 18th June from 11am to 4.30pm. Admission to the garden is £5 per adult, with under 16s free. Pasties, cream teas, and beverages will be provided by Crantock Bakery, Roddas and Cornish Coffee. Sorry, no dogs allowed at this one. 
Wild flower meadows descend to three large ponds full of aquatic plants, birds and insects. A meandering path leads along a grass meadow, down through the woods then out onto a wetland area full of wildflowers, orchids, dragonflies and butterflies. Gardeners will enjoy this one just as much as the wildlife does.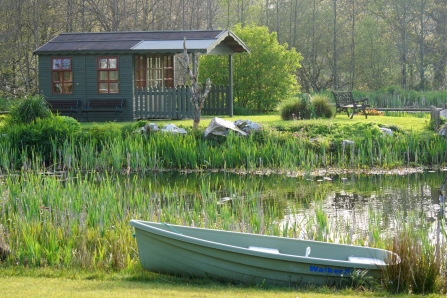 There is a large area of car parking and you can't miss the signs. They have been specially produced by owner Phillip Hambly in the shape of Kingfishers with the beak of the bird showing the way.
Chris Betty, Communications Officer for the Trust, says, 
"We are so grateful to the gardens which open for the Trust and Lethytep is an old friend. We are sure you will enjoy visiting this one just as much as we do."
This will be the sixth year the Trust has run their Open Gardens fundraising scheme which has grown year on year and provides much-needed funds to protect the wildlife and wild places of Cornwall. The event now has an overall sponsor with Cornwall tourism company Stayincornwall.co.uk
Other gardens opening for the Trust this year are: July 2nd Meadowside, Trevarth, Redruth, July 23rd Trenarth, High Cross, Constantine near Falmouth, August 20th Bolts Quarry Farm, at St. Breward near Bodmin, September 3rd Mazey Cottage, Tangies, Helston, and September 10th Tanglewood Wild Garden, Newbridge, Penzance
More details can be found here