New Tree Canopy Development works with Wildlife Trust to Bring Guests Closer to Nature
An ambitious new sustainable holiday development business has joined Cornwall Wildlife Trust's Business Supporter Scheme. Hall Wood are planning unique new tree top level accommodation in a valley near Pelynt and have worked closely with the Trust from the start to ensure the scheme is as wildlife friendly as possible.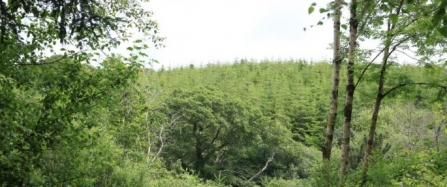 Hall Wood is the brain child of Alex King who studied mining at Camborne School of Mines and toured the world through his work as an exploration geologist before deciding to return to his roots in Cornwall. He searched for a special site surrounded by nature where he could incorporate a series of high-end self-catering lodges, without compromising on his strong beliefs that it should also be sustainable and not impact negatively on the local wildlife.
Finding the perfect site set in a beautiful wooded valley near the village of Pelynt, Alex turned to Cornwall Wildlife Trust's consultancy arm, Cornwall Environmental Consultants (CEC) for advice. They carried out various wildlife surveys of the site confirming the presence of ancient woodland, otters, dormice, and deer. They were also able to advise on how best to manage the site for nature and mitigate against any negative impacts from its development. The site was formerly planted with conifers on its upper slopes whilst the valley bottom has patches of ancient woodland. Hall Wood plans to protect the ancient trees, and with a renowned local architect has designed timber framed units on stilts which will be sympathetically integrated into the landscape to give the impression of living in the tree canopy.
The woodland in which the lodges are set will be managed as a nature reserve, and the site has been designed to ensure these habitats are enhanced and preserved throughout its life. Hall Wood guests will be encouraged to support local businesses and producers whilst on site. Low-emission transport links into local places of interest will be provided as the owners are keen for the local communities to benefit from the income generated by guests staying at the site. They have estimated that this could amount to over £300,000 annually.
Hall Wood has recently joined Cornwall Wildlife Trust's Business Supporter scheme at the top level as a Wildlife Partner, which not only provides the charity with much needed funding it also creates a relationship whereby it can advise the owners and help towards their goal to build a site which is beneficial to the local ecosystem and environment. There are also has plans to create the Hall Wood Forest School, for guests and invited groups to take part in activities ranging from nature trails, animal spotting, shelter building, outdoor cooking courses and more.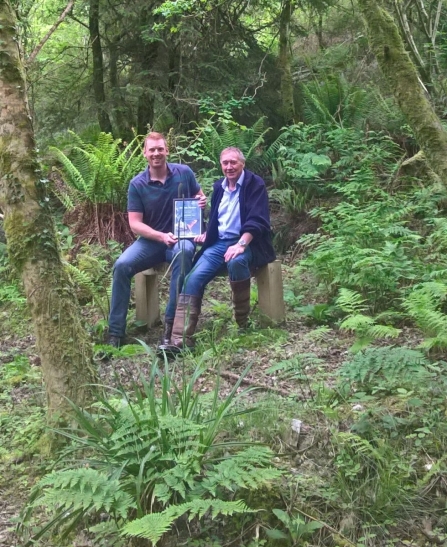 Alex King, Director of Hall Wood said,
"We are an extremely proud supporter of the Cornwall Wildlife Trust and their work in safeguarding Cornwall's wildlife rich habitats. It became clear very early on that there was a strong ethical synergy between our two entities, so a working relationship was the logical next step. We are very excited to see where this partnership takes us, and we look forward to sharing the fruits of this with our guests in the future."
Antonia Mullaly, Business Support Manager, Cornwall Wildlife Trust added,
"It is refreshing to see a developer take the lead and seek wildlife advice and support early on in the planning stages in order to enhance the site's natural assets. Clearly, Hall Wood's plans to improve the natural environment and support surrounding communities, whilst providing high quality accommodation will bring many positive benefits to this beautiful area of south east Cornwall."