Magical finale to Trust's Open Gardens
The final garden opening as part of Cornwall Wildlife Trust's highly successful Open Gardens scheme 2018 is pure magic.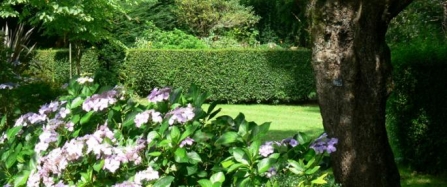 Event details:
• Full title of event: Open Garden – Marsh Villa Gardens
• Date and time of event: Sunday 16th September 2.00pm to 5.00pm
• Where to meet: Marsh Villa, St. Andrews Road, Par, St. Austell, PL24 2LU
• Cost of event: adults £5 under 16s free
In total 12 gardens will have opened for the Trust this year, and raised considerable funds towards their work in protecting wildlife and environments in Cornwall. Marsh Villa Gardens in Par, the final one, is a magical three-acre water and woodland garden in a former tidal creek. It is rich in variety and conservation significance.
The garden in St. Andrews Road, Par, opens on Sunday 16th September, from 2.00pm to 5.00pm. Entrance is adults £5 with children under-16 free. Cream teas and coffee by Roddas and Cornish Coffee will be available in the converted barn. There is disabled access to the garden. Dogs are allowed on leads.
From first plantings in 1988 the garden is now well established with extensive herbaceous borders and mixed beds, set amongst a network of waterways that drain the Tidesmill marsh levels.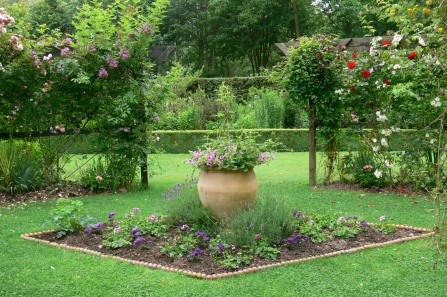 Meandering paths lead from one room to the next, to a large natural pond, the formal enclosed garden, woodland areas with underplanting and comfortable corners with seats for enjoying the peace.
Part of the Marsh, which is wet woodland, can be explored from a circular path, whilst the remaining 16 acres is left as wild habitat.
The garden can be accessed by car or is walking distance from Par station.
Chris Betty, Communications Officer for Cornwall Wildlife Trust says, 
"It has been a record-breaking year for the Trust's Open Gardens scheme so far and we are thrilled to be ending on such a high note with this magical garden in Par. We hope that lots of you will visit Marsh Villa and enjoy the serenity of this garden, as well as contributing to the Trust's work with wildlife in Cornwall."
More details of the Marsha Villa event can be found at www.cornwallwildlifetrust.org.uk/opengardens