Inspirational adventurer to speak at Trust Discovery Day
Inspirational sea kayak adventurer Erin Bastian is guest speaker at Cornwall Wildlife Trust's 2016 Discovery Day which has a distinctly watery accent to it, on November 5th at Falmouth University.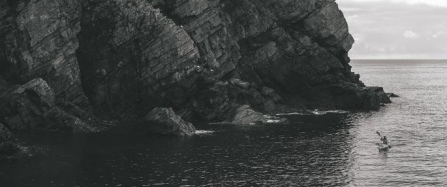 The day begins with the Trust's annual meeting at 10am but is followed by talks which are open to everyone from 10.30am to 3.00pm, cost £15 which includes a pasty lunch, tea and coffee.
Erin Bastian is an avid supporter of the Trust's work protecting Cornwall's wildlife and wild places and has featured in their popular My Wild Life campaign. On the day she will be sharing her unique perspective on coastal wildlife with a captivating talk entitled 'Cornwall's wildlife through my eyes'.
Erin grew up in Redruth and from an early age was drawn to exploring Cornwall's dramatic coastlines by kayak which she felt gave her a unique perspective and connection with nature. Erin has undertaken epic adventures to the likes of Patagonia, Peru, Nepal, Norway, Tanzania, Mexico and Sardinia but more than anything she loves to return home to Cornish waters.
Erin Bastian says,
"Cornwall is like the holy grail of coastal adventure to me. I have kayaked all over the world yet love returning to my home, paddling stretches of the Cornish coast always teaming with wildlife, and crystal clear waters. Kayaking for me is the best way to see nature. You can glide silently up to observe wildlife in their own habitat without disturbing it, I even get to see nesting bird colonies from a totally unique perspective which other people rarely get to experience. Sometime I feel more part of the wildlife in a kayak, than an outsider.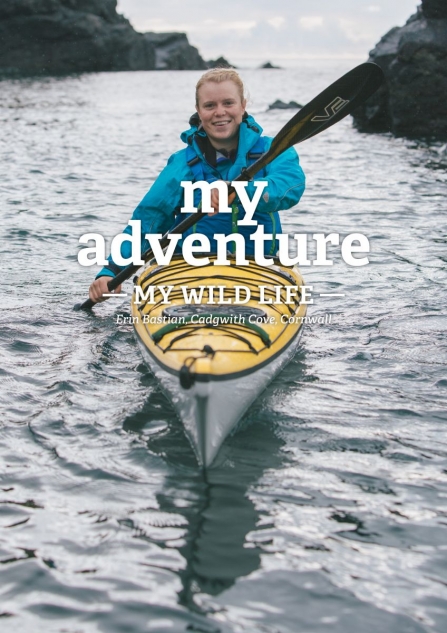 The Trust places huge importance on involving young people in their environment and to this end the Your Shore Beach Rangers Project has been developed and through Lottery Funding will receive £1 million to work with Cornish coastal communities and young people over the next five years.
Cornwall's Bright Young Future is the title of Marine Conservation Officer, Abby Crosby's talk about this exciting new project. The Trust's Your Shore Beach Rangers Project will be working in partnership with Cornwall College to create and support a network of local marine groups around the county where there is a need to foster better support for marine conservation in those areas. The project will recruit and train 180 Beach Rangers (local people aged 16 -24) to become important, active and long term members of these local marine conservation groups.
Continuing the Discovery Day water theme, Pete Warman, the Trust's Upstream Thinking Manager, will be giving an update on three new projects launched in West Cornwall which involve working with farmers to protect drinking water. Through this, farmers joint-fund practical projects on their farms to reduce soil and slurry pollution of water courses in drinking water catchment areas.
Cleaner streams and rivers are good for the wildlife which lives in the water and riverbank habitats, such as trout and otters. Improved water quality also benefits people who use rivers, reservoirs and beaches for recreation. Keeping rivers and streams in drinking water catchment areas cleaner can potentially reduce water treatment costs, which would benefit all South West Water customers.
Beavers are nature's engineers and Cheryl Marriott, Trust Conservation Manager, will be talking about the potential of bringing beavers back to Cornwall. The canal-digging and dam-building activity of these fascinating rodents has the potential to alleviate flooding, reduce incidences of low-flows in rivers, improve river water cleanliness and restore wildlife habitats.
Cheryl will explain some of the pros and cons of beaver reintroduction, drawing on research from the Devon beaver trials. Cheryl will also outline the current proposals for a fenced reintroduction here in Cornwall.
Bookings for Discovery Day can be made online at www.cornwallwildlifetrust.org.uk/discovery or by cheque payable to Cornwall Wildlife Trust and posted to Carolyn O'Hagan, Cornwall Wildlife Trust, Five Acres, Truro, Cornwall, TR4 9DJ. Enquiries call (01872) 273939. Bookings should be made no later than Wednesday November 2nd.