Frugi donate essential funds to Cornwall Wildlife Trust
Cornwall Wildlife Trust is celebrating a donation of more than £22,000 from Frugi, the UK's leading organic children's wear brand.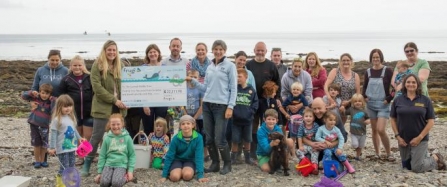 Headquartered in Helston Cornwall, Frugi has supported the wildlife conservation charity for more than 10 years through the Little Clothes BIG Change project, whereby 1% of Frugi's annual turnover is donated to charitable causes.
Funds are then distributed according to a voting system at the Frugi website checkout when customers can select their preferred charity. To date more than £135,000 has been donated in total.
Cornwall Wildlife Trust uses the donations to help fund the activities of its Living Seas work which protects marine life, including dolphins around Cornwall's coasts.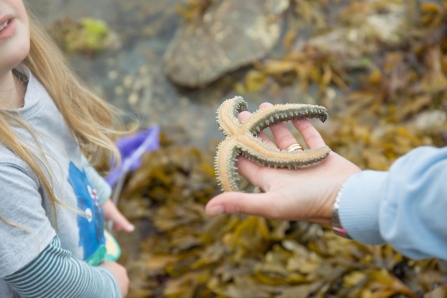 Ruth Williams, Marine Conservation Manager for Cornwall Wildlife Trust says,
"We are incredibly grateful that Frugi has supported the Trust's marine programme rock solid for more than 10 years, which has enabled us to commit funds for long-term results. These, in turn, have helped towards our goal of seas in which the wildlife thrives from the top to the bottom of the ocean food-web.
"We all look forward to continuing our journey with Frugi as it grows and expands its iconic organic brand worldwide and would urge more customers to support us when buying their fantastic Frugi items."
As a thank you for their support, the Trust invited Frugi employees, friends and their children to attend a very special rockpool ramble held in their honour. There were plenty of exciting finds on the day for the youngsters including snappy crabs, cute cushion starfish, and blennys.
Helene Weston, Frugi Charity Coordinator says,
"On behalf Frugi staff and customers, we are very proud to support the amazing work that Cornwall Wildlife Trust undertakes, including their Living Seas programme.
"The Rockpool Ramble was great fun and helped bring to life the beauty of our Cornish coast and importance of doing everything we can to protect it."