Natural England and Cornwall Wildlife Trust have secured significant government support and funding for a G7 nature legacy project in Cornwall, which aims to knit together the precious habitats across the region as part of an England wide Nature Recovery Network.
The G7 nature recovery project plans to connect nature reserves, such as Goss Moor National Nature Reserve and a suite of Cornwall Wildlife Trust reserves, to Sites of Special Scientific Interest (SSSIs), the Cornwall Area of Outstanding Natural Beauty (AONB), the Cornwall Mining World Heritage Sites, the coast and the Fal estuary across the china clay pits to the World Heritage Site at Luxulyan Valley.
The project – expected to take five years to complete depending on future funding – will deliver for nature, for climate and for people, and will contribute to the UK's target to legally protect and improve 30 per cent of land for nature by 2030.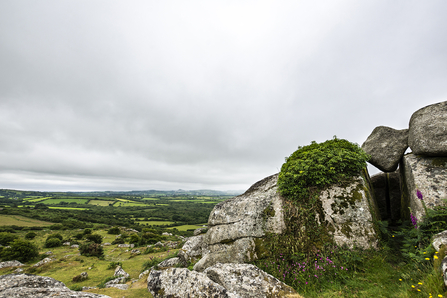 Natural England, Cornwall Wildlife Trust and Defra in partnership with others are aiming for the G7 Summit project to deliver a lasting legacy for nature and people by:   
Restoring land through nature recovery and recreating scarce habitats through sustainable farming. Natural regeneration will be used to create scrub and woodland communities; scarce habitats such as heathland and wetland will be created, as well as the development of meadows and pasture, and the restoration of peat mires in the River Fal headwaters.   
Providing opportunities to reintroduce lost species and improving resilience for key species including dormice, marsh fritillary butterflies, and willow tit.   
Sequestrating approx. 440,000 tonnes of CO2 through forest growth and wetland restoration, including peat habitats, improved soil condition and the recovery of marine blue carbon habitats.   
Improving water quality, encouraging fish diversity and abundance, and reducing flood peaks to reduce downstream flooding.  
Improving access to green space and green social prescribing so people across the county can enjoy the wellbeing benefits of contact with nature.  
To enable transformation at this scale, the programme will employ skilled staff, develop a green jobs apprenticeship scheme and involve extensive community engagement to kickstart the development of nature's recovery in Cornwall. 
Carolyn Cadman, Cornwall Wildlife Trust Chief Executive, said: "The beauty of Cornwall's coasts and countryside often masks the pressures which nature faces here, and this announcement is a welcome step forward. This builds on the nature recovery work which we and many local businesses and partners in the public and voluntary sectors are undertaking."
"We know that with additional investment and strong environmental laws and protection, Cornwall Wildlife Trust and partners can help deliver bigger, better managed and more joined-up wildlife habitats for nature to thrive. We hope the G7 nature recovery legacy project will also help to attract significant new investment to support urgent efforts across the partnership to tackle climate change and reverse the decline in nature."
We know that with additional investment and strong environmental laws and protection, Cornwall Wildlife Trust and partners can help deliver bigger, better managed and more joined-up wildlife habitats for nature to thrive.

Chief Executive of Cornwall Wildlife Trust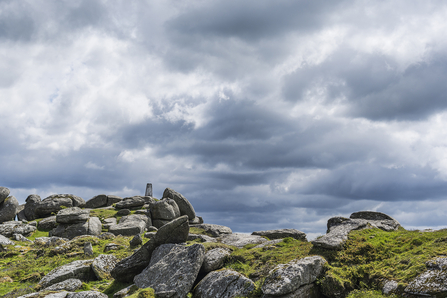 Register your interest and receive updates about the G7 legacy project from Cornwall Wildlife Trust and Defra