Go wild with The Wildlife Trusts!
30 Days Wild is The Wildlife Trusts' annual nature challenge where we ask the nation to do one 'wild' thing a day every day throughout June.
Your daily Random Acts of Wildness can be anything you like - litter-picking, birdwatching, puddle-splashing, you name it! But to help you on your way, The Wildlife Trusts will also provide you with a FREE postal or digital pack of goodies to inspire your wild month - including an activity passport and a wallchart to track your progress. Alongside all of these benefits, taking part in 30 Days Wild is scientifically proven to make you feel happier, healthier, and more connected to nature.
In 2020, more than half a million people got involved, from families and couples, to teachers, care homes and workplaces. Everyone's invited!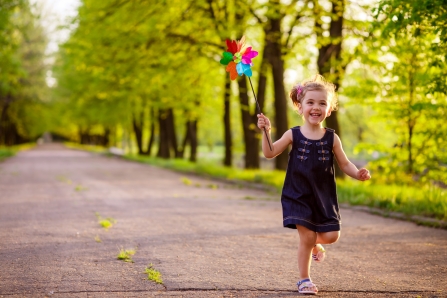 Try 30 Random Acts of Wildness in 30 Days! I'd love people to connect with the wildlife around them – I think lots of people don't know how to do it… this is the perfect way to start and discover how you can make a difference. Where will your wild adventure take you?"
Why take part?
While nature needs us more than ever, the reverse is also true. We're all part of nature, and it should be a part of our lives. Over the past six years, we've been working with the University of Derby to find out about the impact that 30 Days Wild has on participants. The results show that people feel happier and healthier after taking part, and for months after too!