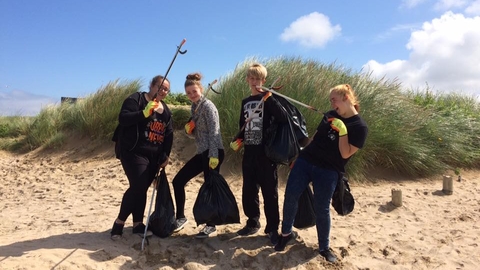 Making a Difference for Nature: Impact in Education
Location:
Online event,
We will send you the link to attend online
Book
Join us to hear how to make conservation outreach work for schools, for students and for you!
About the event
We all know that education is the key to conservation – but how can we make sure outreach work has the best impact?
Join us for this interactive workshop on spreading the conservation message through schools and youth groups, including:
- Making contact: Speaking to schools and youth groups
- Making it relevant: Aligning your aims to schools' & students' needs
- Making it easy for schools to say 'yes': Linking your work to the curriculum
Our Beach Ranger Academy Officer, Brender Willmott, will help you make sure your outreach work has maximum impact!
Questions? Contact Jax on 07973 728804 or jacqui.keenan@cornwallwildlifetrust.org.uk.
We have more Community Training workshops throughout January, February and March; for further workshops, check our Your Shore Beach Rangers Eventbrite page.
This is a FREE workshop aimed at members of Cornwall's Your Shore Network of marine groups and Beach Rangers, funded by Our Bright Future and The National Lottery Community Fund.
Booking
Suitable for
Families, Children, Adults, Beginners
Donate to Cornwall Wildlife Trust's work to protect our living seas
This is a free event, but all donations are gratefully received.