Wild Cornwall Calendar Photo Competition
Are you a keen wildlife photographer that would like to see your image in our fantastic Wild Cornwall Calendar?
The Wild Cornwall Calendar illustrates our vision - for Cornwall to be rich in wildlife, enjoyed and cared for by one and all. 
As the months and seasons change, so does Cornwall's wildlife. Cornwall's living landscapes and living seas connect to create wildlife-rich areas of natural ecosystems that support the wonderful animals and plants that you see changing every day, every month, every year. The money raised from calendar sales goes directly to our conservation work so by contributing to it you are helping protect Cornwall's wildlife and wild places future generations to enjoy.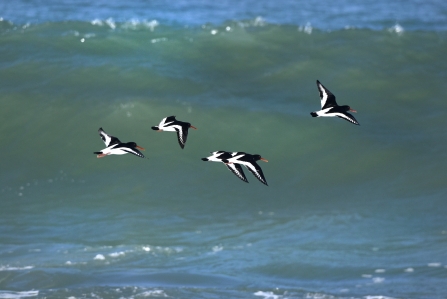 Photography Brief
The images should be powerful and arresting illustrations of species living in their unique environment. The image should suggest movement, a wildlife scene, 'life in the wild' happening. They should inspire people with the beauty and appeal of nature in action and could benefit from using different angles or views.
2 types of images will be used: a larger 'species in habitat' shot for the month across the full page, and a smaller 'species' shot as a highlight for the month.
• Images Must show Cornish wildlife or a scene in Cornwall such as on a CWT nature reserve, or wildlife within a Cornish landscape.
• Images Must not show people or modern, industrial business landscapes.
• Images to be supplied as several versions if possible, to allow for selection as either the 'species' shot or the larger 'species habitat' month shot.
• Images to pan out (rather than be close-up and out of focus background) to allow for plenty of image background to be used across possibly 2 calendar pages rather than cropped close.
• Images should to be at least 8 million pixels, and supplied with image description, location and credit as the file name eg. Large Blue Butterfly, Looe Island by David Chapman.
• Images will be selected by a committee for the Calender and supplied as a low res jpg for shortlisting and available as a high res.
CWT reserve the right to use any chosen calendar photo put forward by members of the public, supporters or the CWT Photography group within any of our publications, media coverage and digital channels including website and social media.
 
To submit your entry please email calendar@cornwallwildlifetrust.org.uk
Deadline for entries: Friday 22nd November